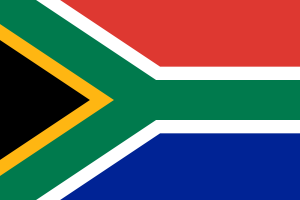 Following confirmation that South Africa has entered into recession, the ANC has called for the implementation of an economic stimulus package.
In a statement released on Wednesday (5 September), the ANC's Enoch Godongwana reiterated the call the party made at its Lekgotla in July that the ANC-led government must take 'immediate, concrete and bold steps'  to mitigate the effects of a contraction in economic activity.
"Specifically, the 'stimulus package' must be activated immediately."
According to Godongwana this moment should 'enjoin' the government to make the following decisive interventions:
Government should develop and support those industries that would rapidly absorb employment (domestic and Africa focussed growth) and this may include tax credits for those companies that invest in sustainable job creation.
Reduce the regulatory red-tape and delays that could encourage the establishment of new manufacturers and other economic activities which would increase competition, growth and employment creation in the South African economy.
Government should upscale investing in economic and social infrastructure that include work on public buildings, courthouses, schools, transportation infrastructure, government hospitals, public safety facilities and equipment, water and sewer projects, environmental projects, energy projects, government housing projects and public utilities.
Investing in projects that include road repairs and resurfacing, bridge repairs and maintenance, safety improvements, and road widening because they have the added benefit of generally high employment impacts and they can be implemented quickly since they are focused on construction and maintenance, rather than on planning and design.
€Agricultural support packages that will boost economic growth and food security, together with properly-designed and executed land reform boosting skills development measures directed at supporting young people to find work opportunities developing and implementing a support package for township and rural enterprises to broaden the base of economic participation.
Reprioritise the budget to boost Extended Public works programmes on broadband rollout.
The ANC further called for urgent steps to bring down the costs of data and speeding up spectrum release to expand the ICT industries. In so doing, however, measures must be taken to ensure that, this release does not lead to further increase in market concentration.
The prioritisation of interventions should be aligned with governmental spending or core competencies in South Africa – with the automotive, pharmaceutical, rail engineering and equipment as well as renewable energy industries meeting these criteria.