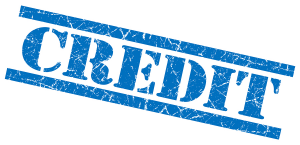 In a recent survey of the nation's leading collection industry professionals, we asked for two or three trends that they expect will have a significant impact on clients' collection practices. We also asked for their advice on how credit execs can best respond to these trends.
Risks are Evolving
"Debtors are more savvy than ever, and they are looking for ways to cloud the process. Credit executives must be very thorough in their vetting of the collection agencies they use. Proper licensing, bonding and insurance is vital. As businesses look for ways to increase productivity and lower overhead, they sometimes see the credit and collection department as merely a minor player in their business process. When a business begins limiting resources and manpower in the credit and collection process, the credit executive must have a relationship with an agency that can provide the "full measure" of service. The collection agency must have the flexibility to assist the credit executive throughout the credit and collection process." - Peter Roth, President, CST Company
Bankruptcy and other Corporate Risks"Bankruptcies will likely increase for the small and medium marginal businesses and my best advice would be to stick to credit limits as companies will try to obtain higher credit limits in the run up (90 -120 days) prior to filing bankruptcy. Companies that are turned down for credit will attempt to buy product COD/CIA but could write bad checks, so you should be aware of the bad check laws in any state that you do business in. I would suggest requiring payment by wire or cashier's checks. Even with cashier's checks, they can sometimes be fake or have payment stopped, so you should allow enough time for the banks to make a return of the item before shipping the product."
- Bruce A. Jamrozy, President, Scott and Goldman
Stay Close to Your Customer
"1) Pay close attention to your clients' financial situation as well as the country where your clients are located.
2) Get secured by using firm, enforceable terms with your customers.
3) Build contacts with good collection professionals in order to benefit from the relationships when needed."
- Octavio Aronis, Attorney, Aronis Advogados
Staffing Issues
"Risks include:
1) Increased workload and not enough people to handle it. Utilize the tools available - collection agencies are one example.
2) In-house staff recently hired - untrained and unqualified. Develop and institute a concrete training process; and
3) Demand for easy credit. The growth spurt will make one forget the errors of the pre-2007 period. This is a huge mistake. There are no shortcuts to sustainable and healthy growth."
- John Chotkowski,