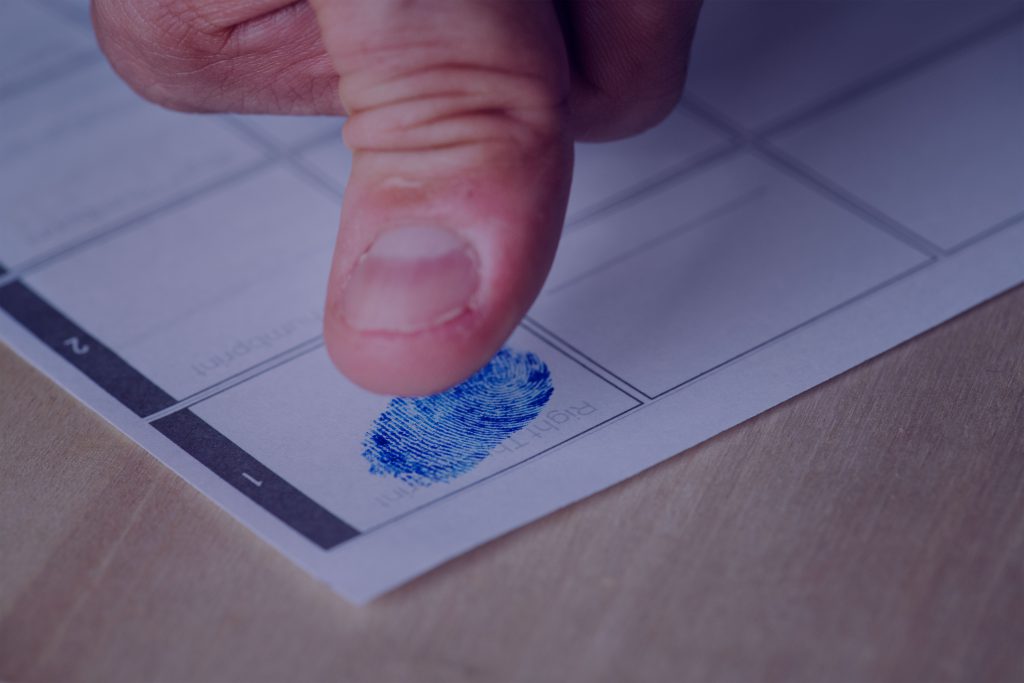 A criminal record is a person's criminal history. The information included in a criminal differs between countries. In some countries it is limited to convictions but in some, it may include traffic offences like speeding and driving under the influence. Some countries go to an extent of including pending chargers, dismissed chargers and charges which the individual has been acquitted.
Why check your criminal records?

Most of the time potential employers, lenders and others may request from a police clearance certificate (document issued by the SAPS Criminal Record and Crime Scene Management stating whether any criminal offence has been recorded against the person) to access your trustworthiness
How to check your Criminal  Record
Octagon Business Solutions offers Criminal Records Check services which are quick, easy and very convenient.

For your finger Print check, you need to set up an appointment with us for your finger print scan, we can come to you or you can come to our offices, whichever works for you. You need to send a copy or your ID and address information then complete the consent form.

It takes about 12-48 working hours to get the results. If the results are positive, it takes about 6 to 8 weeks for the details of the offense. The appointment needs to be set a day before the check and the appointment time must be between 9:00am to 15:00pm, Monday to Friday.

Criminal Record Check costs R228.98 excluding VAT. Call out fee is R172.53 and an additional R5.50 p/km from our office due to petrol hike. Premium R300.00 including VAT.
Before the check an EFT must be done, and proof of payment must be emailed. Cash payments are also accepted. Special pricing discount are available for multiple checks. 10 or more per appointment will be given special rates.
For more information about criminal record checks, please email justicet@octagon.co.za with the following information:
Name
Surname
ID Number
Cell Numbers
Work Numbers
Home Address.