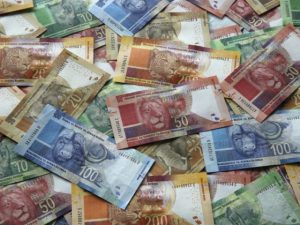 It has been a tough year for most South Africans.
Household budgets have been stretched to the limit, so the chance of an approaching festive season being sweetened by a 13th cheque or bonus, and the possibility of extra spending money is very welcome.
But, taking a longer view and using your bonus wisely could make life in 2019 a lot easier.
Instead of regarding a bonus as 'extra money' that falls outside traditional income and can therefore be spent freely, investing your bonus will not only reduce stress, but could also pay handsome dividends, said Errol Meyer, legal specialist at Standard Bank Financial Consultancy.
"If your household budget is under pressure, the best thing to do is to use a bonus to reduce the pressure. It's simple. The less you owe, the less you have to pay out of your hard-earned salary at the end of every month. In fact, using extra money wisely means that you can think about starting a savings plan for the benefit of the family."
"Depending on how much money you save or invest, and the returns you obtain, the better the chances are that you will be able to buy luxuries without feeling guilty," said Meyer, who adds that there are several ways to get a bonus working for you.
Examples of maximising your bonus are:
Using the money to pay off debt. Pay off debts that attract the highest interest first. Usually this means tackling credit card debt first. Credit card interest can be 18% a year or more, so by reducing your balance-or preferably getting it to zero- you will be saving money.
Paying an additional instalment on your car. This will reduce your repayment period and also provide a buffer if you have a financial emergency. The credit in this account will mean you can use the cash normally reserved for a payment instead. This saves looking for a loan or putting more money on a credit card.
Pay the bonus into your home bond. This pays enormous benefits, even if you make a one-off payment. The money credited to your account reduces the time outstanding on the bond. It also saves large amounts of interest when it is applied against the life of the bond.
"For example: If you have a bond of R1,000,000 over a term of 20 years at a rate of 10% interest and pay in an extra R10,000 as a once-off payment, this will be enough to cut your repayment period by 7 months. You will also save approximately R60,000 in interest costs over the life of the bond," Meyer said.
"Considering that payment of the bond would be R9,650 a month and that the additional payment is just R350 above this, the benefits are enormous."
Investing in a fixed deposit
Investing bonus money in a fixed term account means that your money earns interest for a set period. The longer the period, the better the return.
"The initial bonus paid into a fixed deposit account can be withdrawn and reinvested. As it will have grown with interest the reinvestment amount will be larger.
"This will attract a higher interest rate. Eventually the magic of compound interest will work for you and your money will grow significantly," said Meyer.
Making a once-off investment in a unit trust
Using spare money to buy into a unit trust means investing in selected shares on the stock exchange and the performance of major companies.
This should be regarded as a longer-term investment and is ideal if you don't need money immediately.
"There are many unit trusts available. They are designed to suit the requirements people have. There are unit trusts that offer higher growth, but greater risk and those that offer more security, but lower returns.
"It is best to get expert advice before choosing what investment suits you."