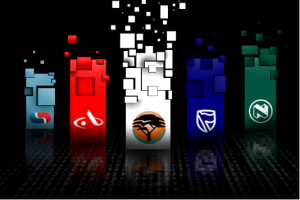 Consulta recently released its latest South African Customer Satisfaction Index (SAcsi), detailing which South African banks have the most satisfied customers.
According to the data, for the fifth consecutive year, Capitec customers remain the most satisfied with a score of 85.3 points – the only bank other than Standard Bank to increase its score – climbing from its 2015/16 score of 83.1 and holding firm above the overall industry average of 77.
In contrast, Absa experienced further decline in 2017 against its previous years' scores, dropping from 74.2 to 73.3 in 2017, resulting in it being placed last among the major banks included in the benchmark.
The bottom position was previously held by Standard Bank, which recorded a significant increase from 71.9 in 2016/17 to 75.2 in 2017/18.
While some customers may be satisfied with their bank's performance, it usually takes an extra step for them to recommend it to their friends and family.
A popular metric for measuring a brand's performance is the Net Promoter Score (NPS), which measures the likelihood that customers will recommend a brand to their family and friends (promoters) compared to customers who would actively discourage a relationship with the brand (detractors).
"Despite recent negative news around Capitec's loan practices, many of the bank's transactional customers have affirmed their loyalty as it is able to deliver on high expectations in reality to customers' perceived value," said Consulta CEO, Professor Adré Schreuder.
"The results also show an industry increase in complaints incidence over previous years from 21.2% to 22.3%, which is still the major Achilles heel for the South African banking industry if compared to a world-class benchmark of maximum 10% customer complaints," said Schreuder.
According to the report, the majority of banking-related complaints were due to debit order issues, transactions fees that customers were not aware of, as well as accessibility of services.