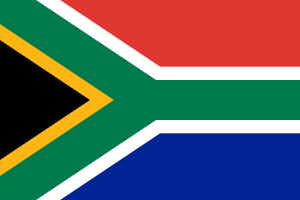 South Africa's Cabinet met on Wednesday (19 September 2018) at the Union Buildings in Pretoria to discuss the state of South Africa.
In a follow-up statement published on Thursday, cabinet outlined its discussions and made a number of major proclamations on everything from the economy to new BEE laws.
Visa related reforms
Cabinet also received a joint report from the Ministers of Home Affairs and Tourism respectively, on a number of visa-related reforms which will make it easier for tourists, business people and academia to come to South Africa.
The reforms include amendments to the regulations applying to foreign minors travelling to South Africa, which is expected to be gazetted in October.
Negotiations on visa waivers and relaxation of visa requirements for certain countries are also being finalised. Further details will be announced this week.
New legislation
Cabinet approved the following bills for publication for public comment:
Employment Equity Amendment Bill of 2017 – The amendments seek to strengthen the compliance mechanisms and will allow for the setting up of employment equity sector-specific numerical targets. The Minister of Labour, in consultation with the sector's stakeholders, will be able to set employment equity sector-specific numerical targets.
Financial Sector Laws Amendment Bill – The amendments seek to strengthen the curatorship provisions for banks, including mutual and cooperative banks, and certain non-banks.  The changes will ensure that should these financial institutions experience difficulties, they can be assisted in a way that protects vulnerable depositors with minimal disruptions to the financial system and broader economy.