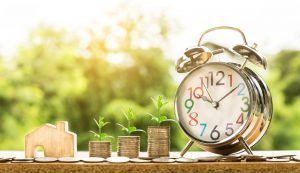 South Africans are daydreaming their way to a poorer future by keeping too great a portion of their investments in the country – despite massive under performance of JSE indices, falling real house prices and a future which looks equally bleak for those trying to grow or even just preserve their wealth.
This is according to Ian Edwards, partner and Africa regional manager of independent wealth manager, Austen Morris Associates.
Edwards said that he has seen a sharp uptick in the numbers of clients who are now very worried about the future of South Africa and want to protect their wealth for their families.
He added that their clients are typically higher net worth individuals who have made money from their own businesses, or have risen to a c-suite level in the corporate world.
"We are advising our clients to invest as much of their money as they can elsewhere in the world. We do not see a single reason why people should keep any discretionary investable funds in the country," he said.
"People should keep their house and their pension as their only assets here if they live in SA. But the rest should be invested in hard currency assets that will protect their buying power which has already been deeply eroded."
Edwards highlighted that South Africa is now in its longest downward business cycle since the end of World War 2 and the performance of its assets continue to reflect this unfortunate reality.
Edwards said that he was advising clients to put money in the US despite many predictions that a steep correction is imminent.
"The US is the most dynamic, innovative economy in the world and represents about 41% of the world's overall stock market capitalization.
"And despite stock price gyrations, for the longer-term investor we think being exposed to many of the world's best companies is a far better play that investing in the JSE.